TOUR
09-01
Tucson, AZ
10-16
Portland,OR
10-17
Seattle, WA
10-19
San Francisco, CA
10-20
Sacramento
10-21
Los Angeles
10-26
Oxted, United Kingdom
10-29
Utrecht, Netherlands
10-30
Groningen, Netherlands
10-31
Lessines, Belgium
11-01
Brussels, Belgium
11-02
Dranouter, Belgium
11-04
Karlsruhe, Denmark
11-06
Cantu, Italy
11-07
Genoa, Italy
11-08
Ferrara, Italy
11-09
Florence, Italy
11-10
Settimo Torense (Torino), Italy
11-11
Savignano Sul Rubicone (Fc), Italy
11-13
Sora (Fr), Italy
11-16
Catanzaro, Italy
11-17
Cinquefondi (Rc), Italy
11-22
Vienna, Austria

&nbsp
Buzzing
Did you see that? Did you blink? That was the sight and sound of the final months of 2017 zooming by in a frenzied, exciting rush. "How Did I Find Myself Here" was released in September to a really strong response and then we hit the road, playing 40 shows in Europe and the US. One of my favorite things about the tour—and it's hard to name just one—was how much you all wanted to hear the new songs. Usually a tour for a new album means having to introduce and make a case for the new record in the midst of playing the old favorites. Not this time. Thanks to everyone who came out to the shows. We're still buzzing from the experience.
We're already hitting the ground running. We just played in Sellersville, PA and Washington DC and have shows coming up next week in Dallas and Austin, deep in the heart of Texas. We have more shows ahead in the coming months (including a return to LA—you heard it here first!). And then? We're heading back into the studio to make a new album. We're having too much fun to stop now.
We're also releasing a limited edition (1000 only) vinyl collection of live tracks and a studio outtake called "How We Found Ourselves...Everywhere!" for Record Store Day on April 21. It includes "Recurring (Steve's Dream)," the original version of the song that became "Kendra's Dream" and also a live version of "How Did I Find Myself Here" from Vadsø, Norway with the legendary John Paul Jones on lap steel. Reserve yours now!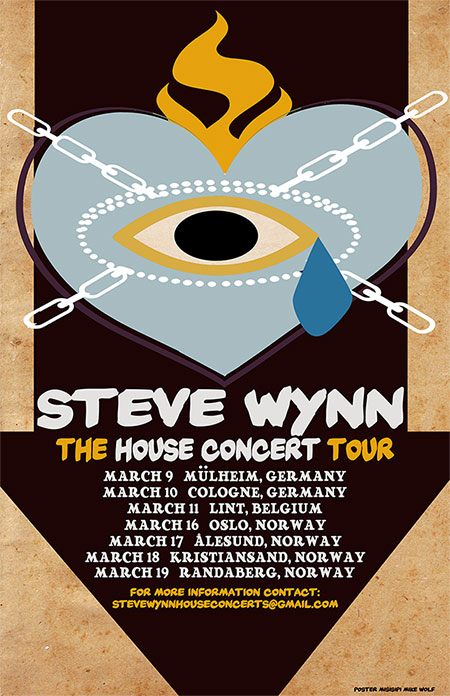 In the meantime, I'll still be doing solo shows as well. In fact, in March I'll be doing my first European house concert tour (check out the groovy poster by Misisipi Mike Wolf). These intimate shows have become a big part of the US touring scene but are still pretty rare across the Atlantic—but hopefully not for long. And then in November I'll be doing a European duo tour with Chris Cacavas. More details on that soon.
So, that's it, everyone. See you soon.
Steve
LIVE
The new album is...HERE!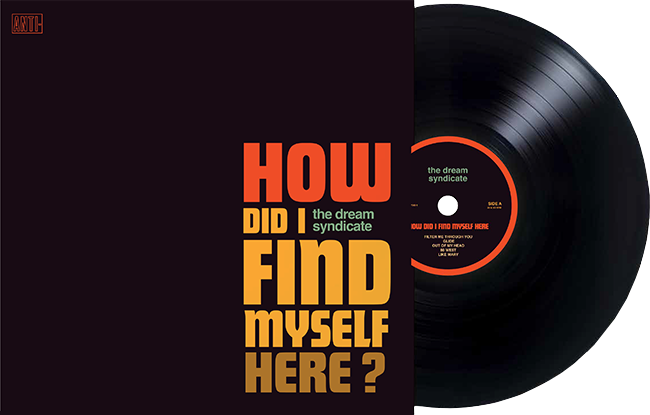 Visit Album Page | Read Lyrics

BUY

ANTI- | itunes | amazon

WATCH
Filter Me Through You
SONIC SPEAKEASY
Steve's curated Spotify playlist click "FOLLOW" for bimonthly updates!
>> enter site <<