May 2020
Hi Everyone,
Here's a link to order the digital download of my just-released Solo Acoustic! Vol 1 album, exclusively available on Bandcamp.
I recorded selected songs from my back catalog in Austin last November with Brian Beattie (Bill Callahan, Daniel Johnston, Kathy McCarty) and the plan was to sell it at my solo gigs this year. Needless (and sad) to say that won't be happening in the near future so I figured it would be a good idea to make it available for download in the meantime (and will be selling physical copies via mail order sometime in the next month or two).
By the way, Bandcamp is a very cool site and most of the money goes directly to the musicians who really appreciate your support in these homebound, non-touring times. And for 24 hours today (May 1) they are waiving their commission and giving 100% directly to the artists themselves.
I hope you're all taking care and staying safe and healthy. I can't wait to get back on the road and play these songs live for you in person.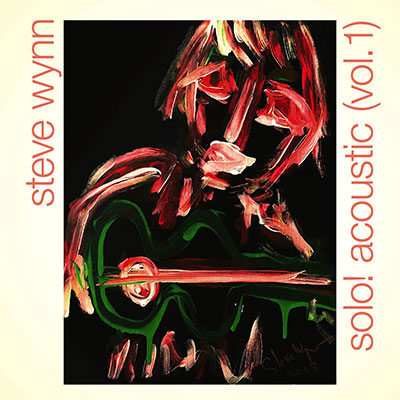 Bandcamp Page: Solo Acoustic 1 | Steve Wynn
Steve
---
March 2020
Hi Everyone,
Flashing back to a few weeks ago, I was looking at a pretty active month ahead. The Dream Syndicate had a new album on the horizon and we had put together a nice run of shows at South by Southwest in Austin to help get the word out ahead of the release. I was going to fly back from Austin to meet Linda at home in Queens and immediately turn around that night to begin the 3-flight journey to the Arctic Circle in Norway where we were going to participate in the Snow Station Vadso; festival. We had several sets of music planned with our Baseball Project bandmates, notably including us being the backing band for one of my heroes, Peter Perrett of the Only Ones for a set of his tunes. After the festival, Linda was heading to the UK to start a two-week tour with Peter Buck, Scott McCaughey and the Auteurs' Luke Haines for a record they made together while I was going to hop in a car and dive into a 2-week solo tour of the US.
Of course, those plans are all out the window now. Much as, I'm sure, most of the plans that all of you had for the months ahead have been turned upside down. What does planning look like now? Mostly, planning to stay healthy, planning to have enough food and supplies on hand, planning to stay positive and sane and planning to hopefully resume some version of a normal life once we all reach the other side and all of this is over.
Many musicians have taken their desire to perform and connect by doing online concerts. I did my first one a few days ago for one of my favorite clubs, Germi in Milan where they've been having a particular rough time. I really enjoyed the experience, the catharsis and the response from friends and fans who seemed so far away. I'm going to be doing more of these in the coming days and weeks-stay tuned to my Facebook page and other platforms and I'll try to give a heads up when the mood strikes.
Germi Archived Facebook Stream
The Dream Syndicate album is still very much on track for an April 10 release. It's called The Universe Inside, a title that has a lot more meaning these days! You may have already heard the first single, a 20-minute sonic trip called "The Regulator" (there's a 4-minute version out there as well but, hey, what's the hurry?). And we're releasing the second single this Wednesday-it's called "The Longing" and both songs have really stunning, evocative videos by David Dalglish who has done all of our videos in the last few years. You should really check them out-especially for the clips of a bustling New York City that seem like a fading memory right now.
I hope you're all doing well, staying healthy and finding ways to stay amused and happy. Connecting with others is trickier and more needed than ever so I hope you don't mind the occasional checking in from here in Jackson Heights, Queens. I dream of the day that I'm back on tour and seeing all of you face to face but in the meantime, let's keep the bridges and roads and byways and highways of our own universes inside going until then.
Take care,
Steve
enter site >>